Tuinontwerp - Tuinaanleg & -onderhoud
Mijn naam is Tijl Orlando Frijns, ik ben boomverzorger, hovenier en beeldend kunstenaar, gevestigd in Tholen.
Ik werk als zelfstandige in opdracht van particulieren, bedrijven en collega zelfstandigen. Behalve tuinonderhoud leg ik ook tuinen aan en maak tuinontwerpen. Momenteel specialiseer ik mij tevens als boomverzorger (European tree worker).
De afgelopen jaren heb ik veel ervaring opgedaan bij diverse aanleg- en onderhoudsklussen in de regio Haarlem, Rotterdam, de Drechtsteden, Zeeland en West-Brabant. Door zowel als beeldend kunstenaar en als hovenier werkzaam te zijn vindt er veel kruisbestuiving tussen beide activiteiten plaats. De beeldende kunst en het tuinieren zijn dan ook steeds verder naar elkaar toegegroeid en verweven geraakt.
Ik streef zoveel mogelijk naar tuinen met een ecologisch evenwicht. Door materiaal uit een tuin te hergebruiken, een grote soortendiversiteit te creëren en ruimte te bieden aan nuttige insecten hoeven geen chemische bestrijdingsmiddelen te worden gebruikt om een tuin mooi en gezond te houden.
Uiteraard staat u als eigenaar of gebruiker van de tuin centraal. Iedereen beleeft de eigen tuin op zijn of haar eigen manier. Een tuin kan ingericht worden als bostuin, leeftuin, eventueel met eetbare of andere nuttige planten, maar ook als kijktuin waar doorheen gewandeld kan worden.
Wat verlangt u van uw tuin en hoe kunnen we dat het beste realiseren? In overleg komen tot een tuin die goed is zowel voor u, als voor het ecosysteem. Heeft u interesse? Klik dan hier.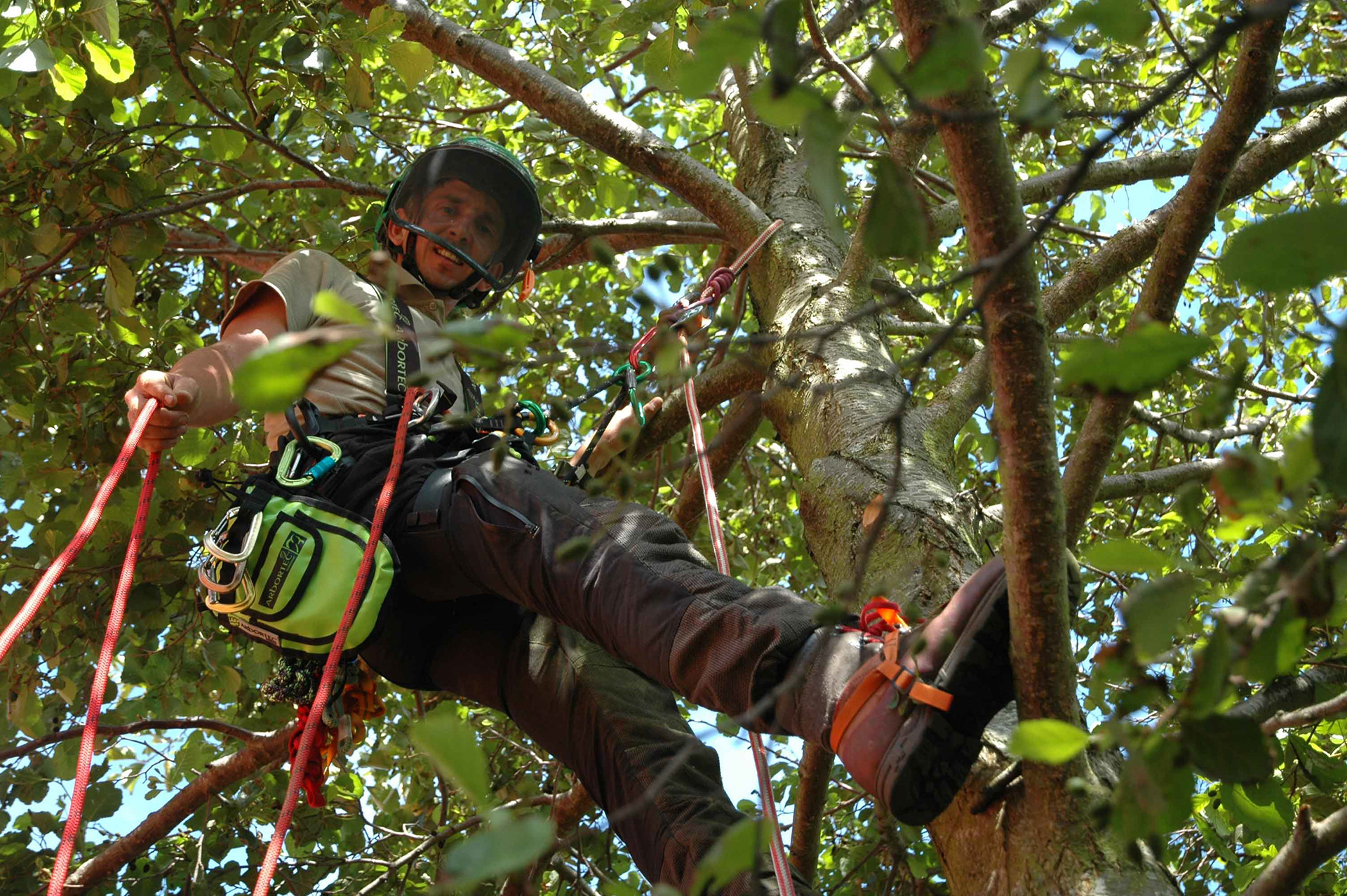 My name is Tijl Orlando Frijns, I am a 
tree worker, gardener and artist, based in Tholen. 
With my own company I work for private garden owners, companies and colleagues. Besides garden maintenance I also practice landscaping and make garden designs. At the moment I am also specializing myself as a tree worker (European Tree Worker)
In recent years I have gained a lot of experience with various garden construction and maintenance jobs in the regions of Haarlem, Rotterdam, Drechtsteden, Zeeland and West Brabant. By working both as a visual artist and as a gardener, there is much influence between the two activities. The visual arts and gardening have become increasingly intertwined.
I strive for gardens with an ecological balance. By reusing materials from a garden, using a large variety of plants and providing a habitat for useful insects, no chemical pesticides need to be used to keep a garden beautiful and healthy.
Of course you as the owner or user of the garden are most important. Everyone experiences their own garden in their own way. A garden can be arranged as a forest, a place to live, possibly with edible or other useful plants, but also as a viewing garden to walk through.
What do you want your garden to be like and how can we best achieve that? Let's strive to create a garden that is both good for you and the ecosystem. Are you interested? Then click here.